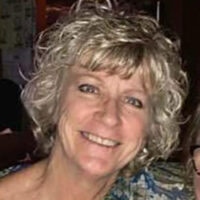 Jenny's wellness journey began 39 years ago in a 12-step community. In the enveloping years since, it's been a continual journey seeking spiritual, mental, and physical progress, not perfection. She has been a part of the Imagine Well Being community since 2011, attending events of interest and serving in various capacities. Through her years of involvement in the 12-step community and IWB, she found that mindful practices and community are key to growing personally and for building bridges across divides.
Jenny is a widow with two adult sons and an adult daughter. She has worked as an accountant in the government contracting industry over forty years. She enjoys spending time with her family, friends, and community, especially in nature, on or near water.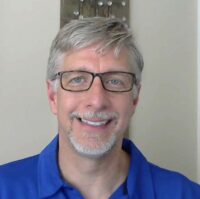 Thad Lowe
Director of Technology
Thad is a career technologist working in the communications industry for over 30 years. He is passionate about nature, the environment, and outdoor activities. Thad enjoys traveling the world and experiencing new adventures with his wife Leena and adult sons, Alex and Kyle. While home, you will find Thad hiking with his dog and wife, biking, exploring new technologies, or on the golf course with friends.
Imagine Well Being inspires the community with the beauty and importance of nature, balance, and mindfulness. Thad is blessed to support the community and share the benefits with others.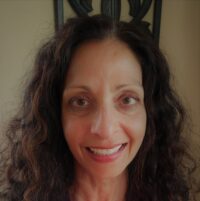 Leena Lowe
Lead Team Member
Leena is a regular practitioner of yoga and meditation and has completed 500 hours of Vinyasa teacher training and 60 hours of Yin yoga teacher training. When not on her yoga mat, Leena loves spending time hiking and biking in the outdoors with her husband and college-aged sons. Leena has been a part of Imagine Well Being since it began and finds hope, strength, and resilience through its offering of mindfulness practices that are shared in community.