Virtual Event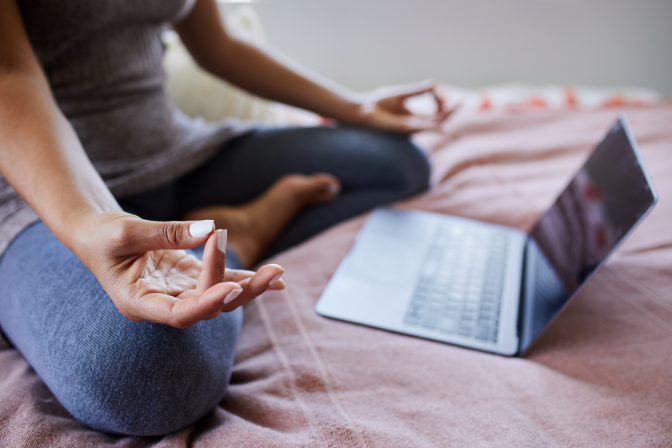 Mindfulness Group Meditation & Silence Gathering
March 27 @ 6:00 pm

-

6:45 pm

EDT

Virtual Event

|

Free
ZOOM LINK: The zoom link will appear in your confirmation email.
EVENT DESCRIPTION:
Cultivating a regular meditation practice is the best, most direct way
to reap the benefits of mindfulness in every-day life: more compassion, more connection, more joy.
Together, we will sit in silent meditation for approximately 20-25 minutes, followed by an opportunity to share how the practice is unfolding in our lives. Our intention is to inspire one another toward regular meditation practice, while sharing the direct, rich experience of sitting in communal silence.
Ours is a warm and welcoming community for first-time and seasoned mediators alike. Please join us.
LIABILITY RELEASE:
With my RSVP, I hereby stipulate that I am physically sound to participate in this event.
I understand and agree that all classes, gatherings and workshops are undertaken at my sole risk and that Imagine Well Being guides and instructors shall not be liable for injuries or damages to my person or property arising out of or connected to any of these activities.
I authorize Imagine Well Being guides and instructors to call 911 in the event that I appear to require emergency medical care, and I assume responsibility for all associated costs.
I have carefully read this agreement and understand its contents. I agree that it is a complete release of liability for any injuries or damage that I may sustain due to Imagine classes, gatherings, and workshops.
Mindfulness Group Meditation & Silence Gathering 6 PM
Mindfulness Group Meditation & Silence Gathering 6 PM
Share This Story, Choose Your Platform!