Virtual Event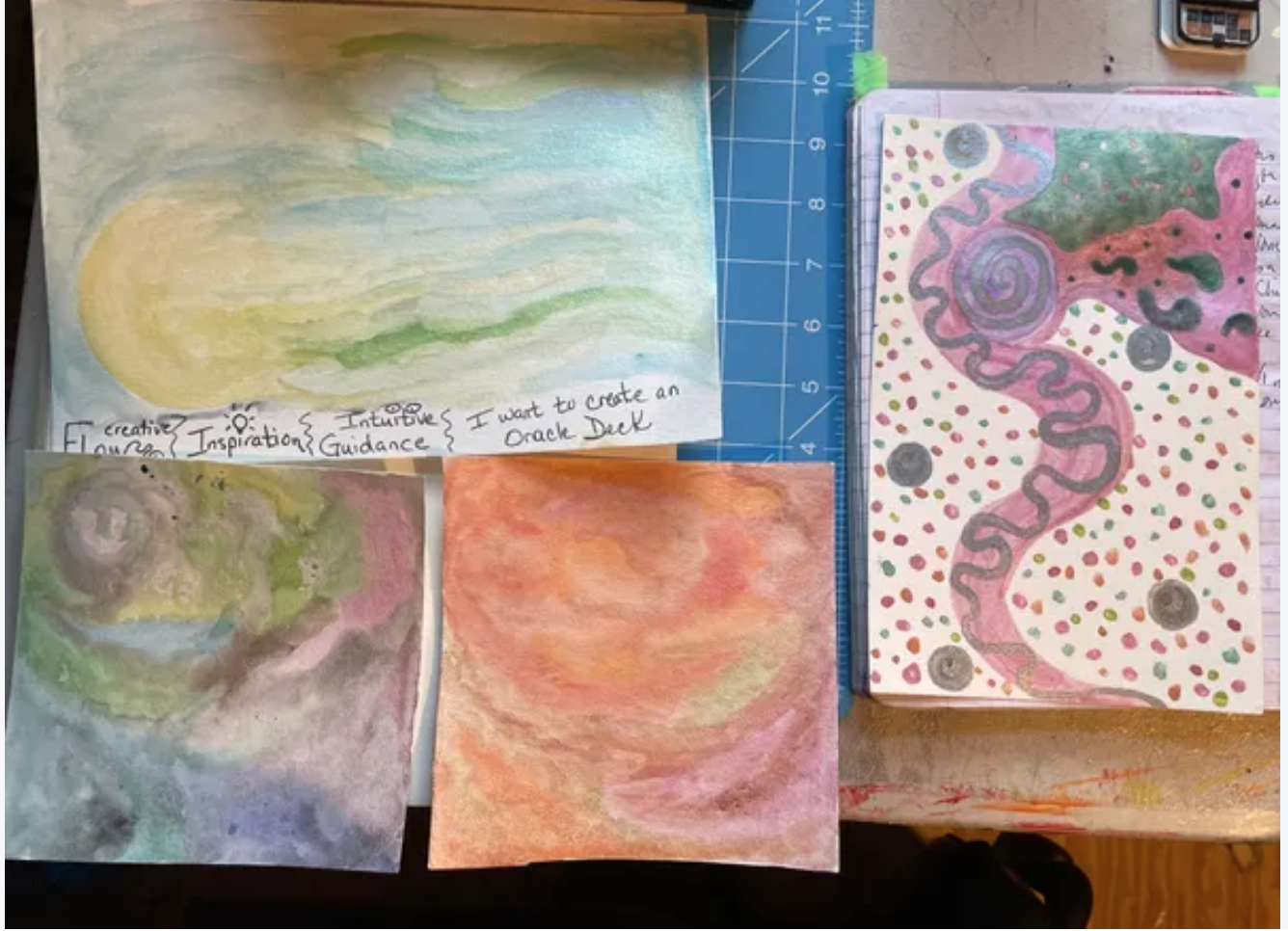 Mindful Art Making – Intuitive Watercolor Painting
March 23 @ 6:15 pm

-

7:30 pm

EDT

Virtual Event

|

Free
ZOOM LINK: Your zoom link will appear in your confirmation email.
For any problems registering: email admin@imaginebeingwell.org
DESCRIPTION:
Each session is a stand alone Mindful Art Making practice. You are invited to show up with a few supplies and nurture the creativity that is in all of us. Art is meant to be an expressive, messy, and fun journey. So let's make something and enjoy the process together!
YOUR GUIDE:
Stephanie MacLeod is a retired special education teacher living in Hamilton, Virginia. She has adopted intuitive, mindful, creative practices into her daily life to improve her well being and loves sharing this gift with others. She believes we are all creative and yearning to tap into the flow of our creativity. Her focus is on incorporating simple daily practices into our daily lives as a form of self care and well-being; focusing on PROCESSES over product.
LIABILITY RELEASE:
With my RSVP, I hereby stipulate that I am physically sound to participate in this event.
I understand and agree that all classes, gatherings and workshops are undertaken at my sole risk and that Imagine Well Being guides and instructors shall not be liable for injuries or damages to my person or property arising out of or connected to any of these activities.
I authorize Imagine Well Being guides and instructors to call 911 in the event that I appear to require emergency medical care, and I assume responsibility for all associated costs.
I have carefully read this agreement and understand its contents. I agree that it is a complete release of liability for any injuries or damage that I may sustain due to Imagine classes, gatherings, and workshops.
Share This Story, Choose Your Platform!